Instagram face filters are super fun! Of course, everyone loves messing around with them. Whether you use them to make your photos stand out, make your followers laugh or to pass time at work, face filters are the perfect feature!
How To Use Instagram Face Filters
Before we highlight our favorite Instagram face filters, we'll show you how to use them. It's very easy!
First, open the Instagram app and access your Instagram stories.
Turn the camera around so you can see your face and click the face icon in the bottom right.
From there, the app will open up a row of face filters from you to choose from! Choose the one you want and snap a selfie.
Tip: If you want to take a Boomerang or a video, choose that option before selecting your face filter.
Our Favorite Instagram Face Filters
Instagram is always coming out with new face filters but we're going to share some favorites of the moment!
Love Letters
With it being Valentine season, there are few romantic Instagram face filters. The Love Letters filter is super fun because it works as a selfie or by turning the camera around.
Animal Face Filters
Animal disguises are super popular Instagram face filters.
Instagram has a puppy, a kitten, a bunny, and also a bulldog.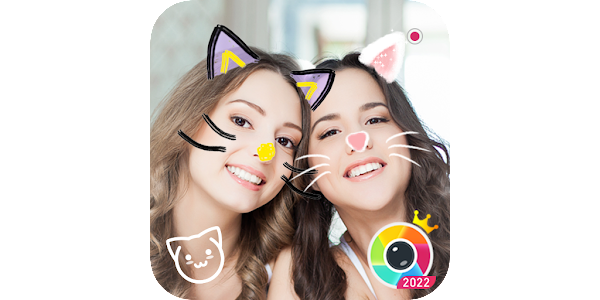 Photo Effect Instagram Face Filter
Some of the Instagram face filters are in fact more subtle. In fact, they don't change your features but act more like a photo filter.
Chromatic Pulse gives your photos a grainy VCR look, with the glitching colors over the black and white filter.
Interactive Instagram Filter
Some Instagram face filters require you to do stuff that makes it work! For example, the Sunglasses filter requires you tilt your head back to change the glasses.
Funny Face Instagram Filter
Of course, Instagram face filters were invented to add fun to your Instagram experience. What would they be if there weren't a few funny ones in the mix?
The Infinite Zoom one is definitely funny! Simply open your mouth and you appear inside your mouth, inside your mouth, inside your mouth. Okay, you get the point!
Definitely, have a look into your Instagram face filters. You'll find a few favorites and ones that make your friends and followers laugh, too!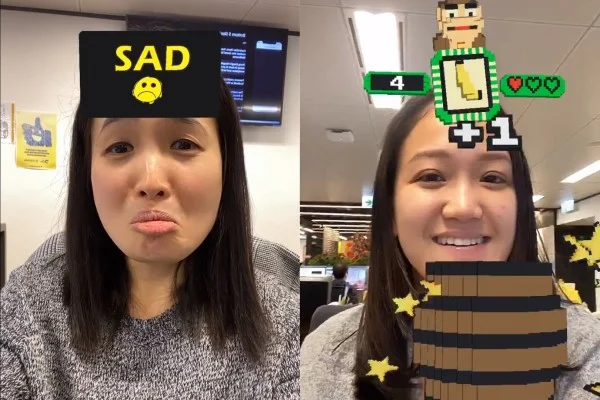 Of course, making people laugh will elicit a reaction from your followers. The more people that respond, the more Instagram will push your stories out into the world. If you're looking for more ways to grow your follower count, check out Upleap. In fact, with Upleap, you'll get a dedicated account manager who will help you build your audience full of authentic engaged people. Click here for a free trial.