Love snapping pictures, but feeling nostalgic for the days of film? Then you'll love the latest Instagram trend — taking your photos on Huji!
What's Huji?
Here's the deal:
Huji Cam is a trendy new photo-editing app. It takes the photos taken on your smartphone and adds edgy touches like light flares and a timestamp.
It's like having a disposable camera in your phone.
The app is the latest trend on Instagram. Celebrities and casual Instagram users alike are taking to the app because it upgrades their daily snaps.
The app transforms pictures into '90s treasures. Huji Cam spices up a simple selfie, or makes a scenic photograph look extra artsy.
Who's Using The Huji App?
The biggest stars on Instagram love Huji. From Kim Kardashian West to Timothee Chalamet, tons of celebrities are embracing this disposable camera filter.
One great example? Selena Gomez, a Huji pioneer. Selena started using the app in March, when she filtered snap from a March For Our Lives event.
Supermodel Gigi Hadid is another huge Huji fan. The beauty often shares photos with the filter's signature light flares and a date stamped on the edge.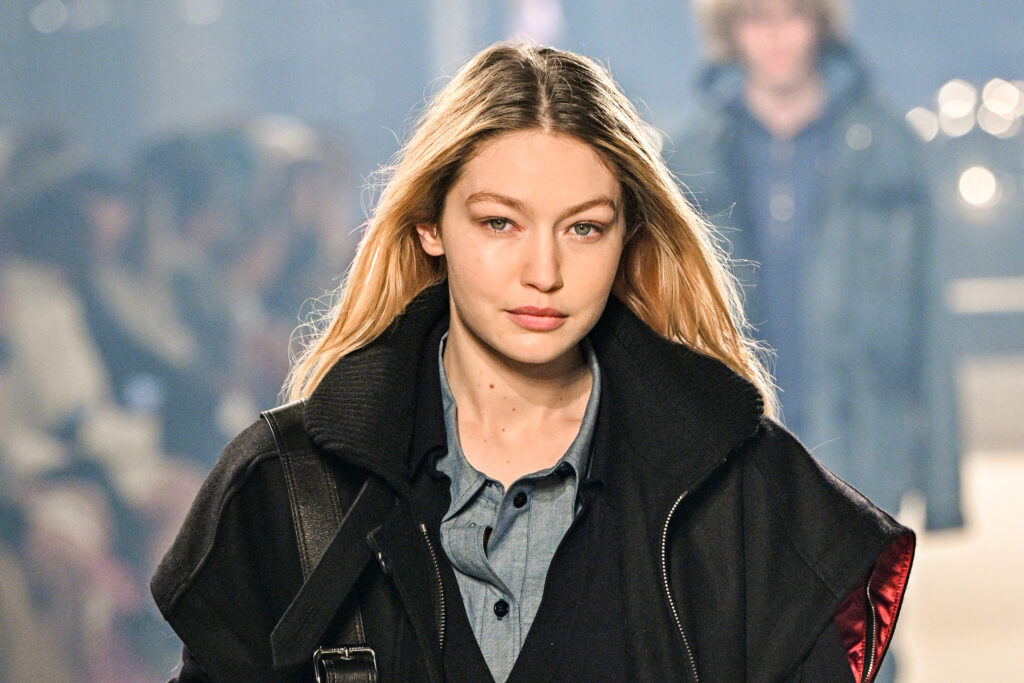 Gigi proves any photo is Huji-worthy. Gigi's gems have ranged from snaps of her famous boyfriend Zayn Malik to photos of her humanitarian work with UNICEF.

The app isn't only for Hollywood stars! Influencers like Jasmine Sanders, aka golden_barbie, have started using Huji on their feeds and in their Instagram stories. And with 3.1 million followers, she can't be wrong.
You might be wondering:
Is this only for the rich and famous?
Absolutely not! Everyday Instagrammers are also jumping on the bandwagon.
A simple glance at the #HujiCam tag on Instagram shows hundreds of thousands of photos have been posted from the app. All of the photos share the same old school vibe.
Why You Should Use Huji Too
Huji gives both famous and everyday Instagrammers a new way to post.
Want your photos to stand out in your followers' feeds? This new Instagram trend easily gives your photos an effortlessly cool edge.
The unique '90s camera effect is a nice alternative to those tried-and-true Instagram filters.
Want to post a selfie, but worried it's too boring? Enter Huji.
By utilizing the app, that simple selfie now has a exposure details, a grittier filter and a timestamp commemorating the exact date your face looked so fly.
Give followers more #FOMO by using Huji for vacation snaps. Make your scenic shot look even more serene with the app's disposable camera filter.
You may be wondering:
What if I'm trying to be more mysterious?
Ditch Huji Cam's timestamp and keep the day you snapped your photo a secret. Or embrace another fun feature and look like a time traveler.  
'90s lovers, time to listen up!
Instead of the timestamp reading the current year, there's a feature that lets it read "98." Now you can pretend you're living before the new millennium… and just happen to have a smartphone.
How To Get Started
Ready to give the Huji App a try? Follow these steps:
Step #1: Download The App
To give it a shot, first download Huji Cam. It's currently available for both iPhone and Android.
Want to know the best part?
It's free!
Step #2: Choose Your Favorite Method
Once you've downloaded Huji Cam, you have some options. The app offers two ways to apply the disposable camera filter to your photos.
Option #1: Take Photos In The App
It's easy to take photos within Huji Cam. The app's viewfinder feature even gives users the feel of using an actual disposable camera.
The usual smartphone camera options are available here. There's the ability to use flash and a large black button to take the picture.
Once done, just hit the Lab button. The app then takes you to where all of the photos taken within the app are stored.
Option #2: Use Photos Taken On Your Phone
Another option? Applying the Huji effect to photos already on your smartphone.
To do this, bypass the viewfinder screen by hitting Lab.
At the bottom of the Lab page you'll find a plus sign. Hitting that plus sign shows the photos on your camera roll. Simply select which photos you'd like to use.
The photos chosen will drop down to the film strip. Once there, you can add or remove multiple photos until you're ready to turn them into Huji masterpieces.
Selected the perfect pictures? Just press the check button on the top right to finish up. This will take you to a screen with a few more options.
Here is where you decide the style of your Huji creations. You can choose to add light effects or opt out. There's also an option to save the finished product to your camera roll or keep the photos in the app.
It's also here where timestamp options come into play. Remove the date, set it to the date of the photo or choose to stamp it as "'98." Your call.
Once you've made these decisions, hit "begin developing."
Now what?
Wait times vary within the Huji app. Developing a smaller batch of pictures finishes quickly, while large batches can take some time.
Huji Cam will let you know when the photos have been developed. Voila! Your digital photos now have a whole new look.
Unsure which option to choose?
Luckily, there's no wrong way to use Huji. It boils down to user preference.
Using old photos allows users to have two versions of the same moment. Prefer to snap the shot with the app? That means only one version of the photo exists, but that also makes it extra special.
Step #3: Upload!
Now:
Post your magnificent work of art! Share your Huji photo in your Instagram story or on your feed. Then wait for the likes and comments to roll in.
Be prepared to be asked one question by your followers. At least one person will definitely ask, "What app did you use?"
So what's the bottom line?
Huji is a fun and easy way to jazz up your Instagram feed. And it's completely free! Give it a try today.