Paint A New Picture on Instagram With Upleap
Upleap helps designers get more followers for their Instagram. Learn how we help designers, their brands and businesses build a loyal following, help them get more collaborations and business leads to fuel their creative spark (and bank account)!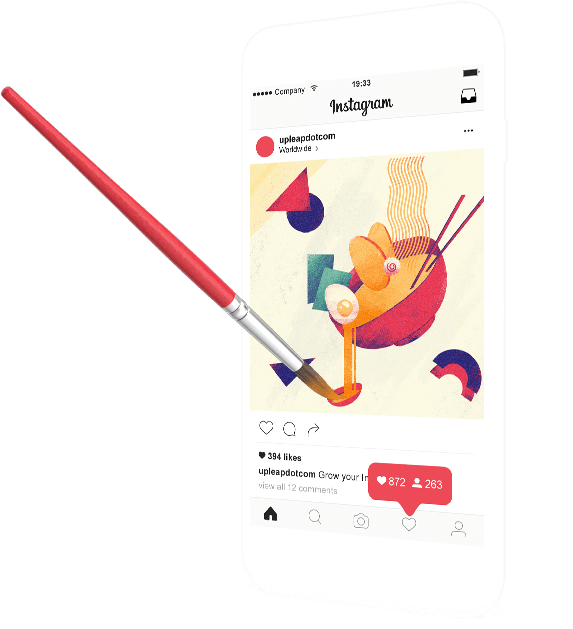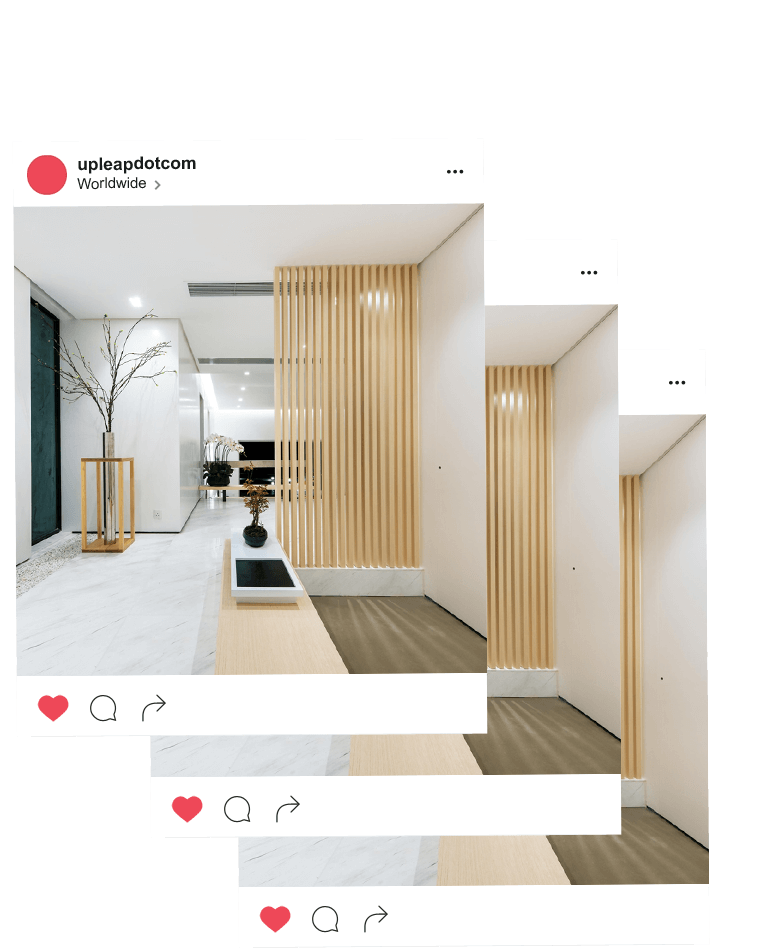 For all kinds of designers on Instagram
Start picking up followers faster with Upleap - regardless of whether you're a graphics designer or interior designer on Instagram. We'll find you new collabs through engaging with other Instagrammers. Use Instagram as a channel for leads and appreciation for your hard work.
Connecting Design and Instagram Growth
Tell us what niche you're in and in return, we will find you new followers that engage and appreciate your work. Our efforts will help you get more leads, collaborations, and even help you get noticed for those featured stories that larger accounts often do!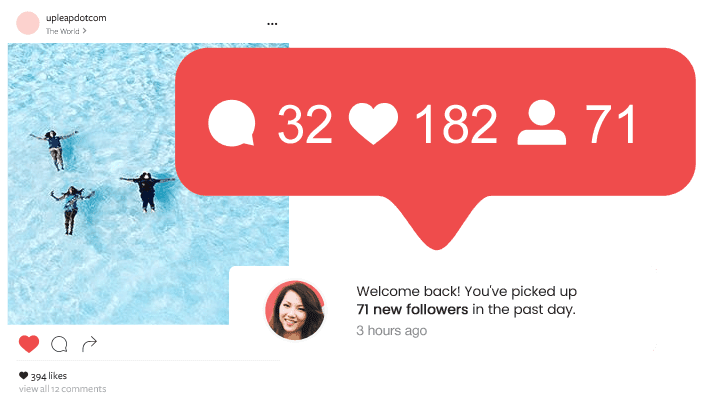 GET MORE INSTAGRAM FOLLOWERS
Upleap designers benefit from growing their Instagram with our smart niche targeting. Empower your social influence and build up a reputation as the designer every friend needs to follow. We're here to help give your Instagram reputation a major boost.
Sign Up Now
Start today! You can sign up in less than 5 minutes. As soon as you sign up, you'll have instant access to all of Upleap's Instagram growth features!
Set Your Targets
Once you join Upleap, you'll be able to set your targeting options by adding accounts and hashtags that you want to engage with.
Hashtags, Users, Grow!
Sit back, relax, and get top-quality followers that will engage with your Instagram account!
BUIILD YOUR SOCIAL INFLUENCE
Upleap makes getting followers simple
Upleap automatically interacts with targeted Instagram users on your behalf. Grow your likes, followers, comments, and social exposure.
Join over a thousand designers on Upleap.
Start today and let us help empower your designs on Instagram.