Instagram Bloggers Get More Followers With Upleap
Upleap helps Instagram bloggers grow their social profiles. As a blogger it's important you reach the right audience and build a loyal follower base. We help you get more followers on Instagram so that your blog gains readership and the authority it deserves.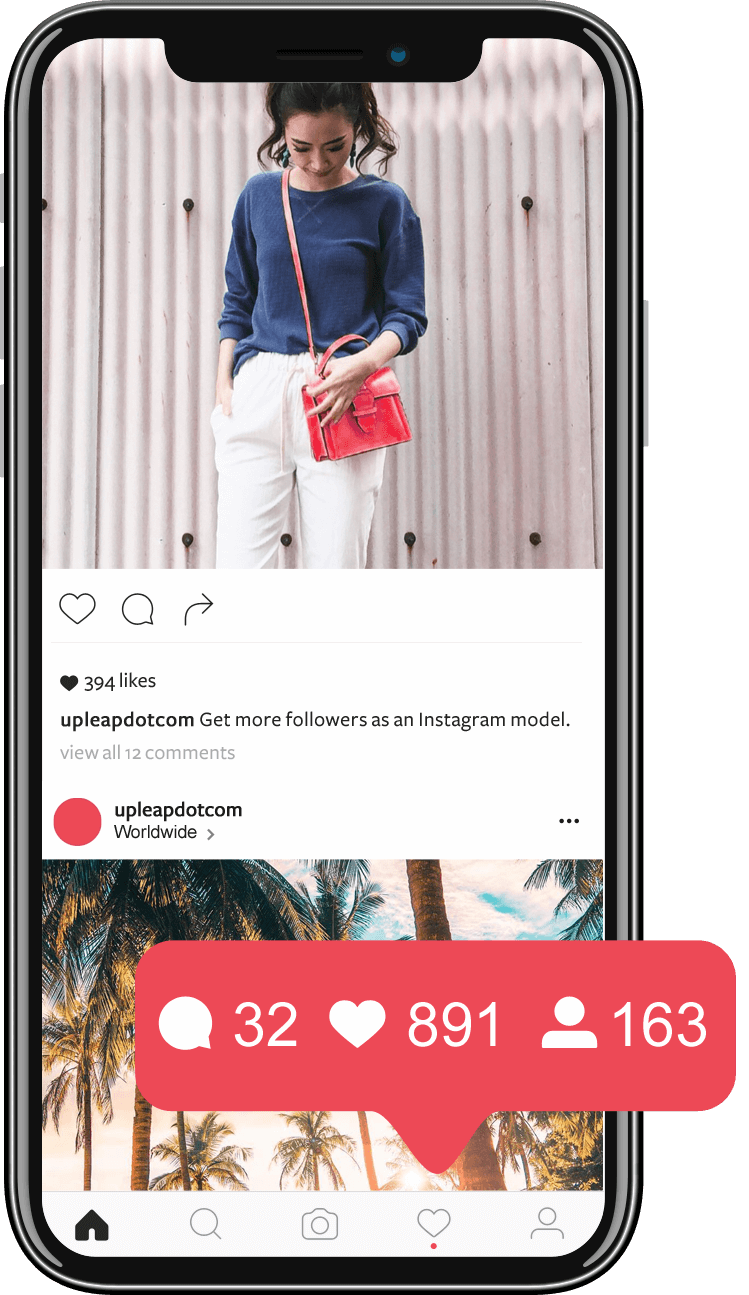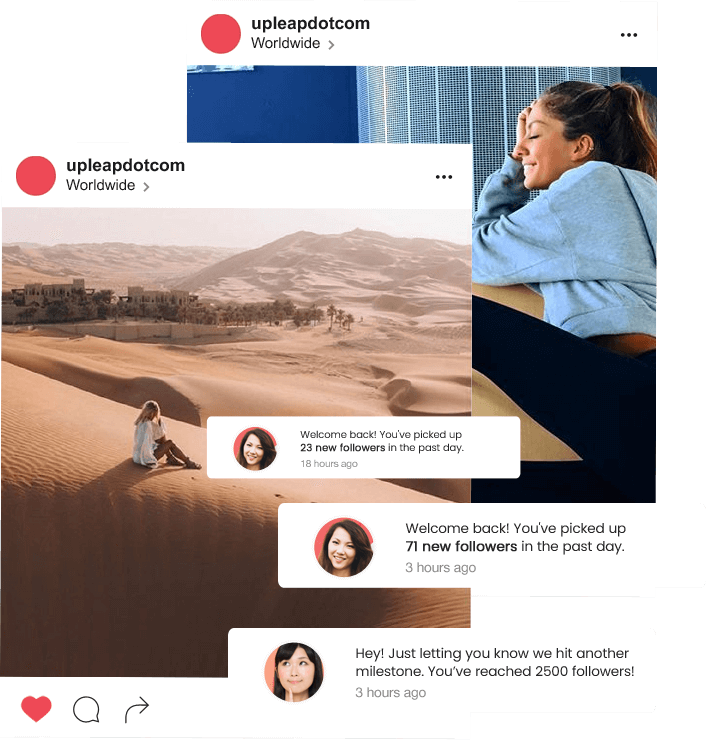 For all kinds of Instagram bloggers
Whether you're a fashion blogger on Instagram, an ecommerce blogger sharing your insights, a cosmetics guru - we've got your back! Upleap helps you get more followers in your designated niche, building up your engagement.
Helping Bloggers on Instagram Grow
Fashion bloggers on Instagram and travel bloggers are all on Upleap growing their audiences. Simply let us know what niche you want to grow in and we'll engage with accounts that get you growing organically.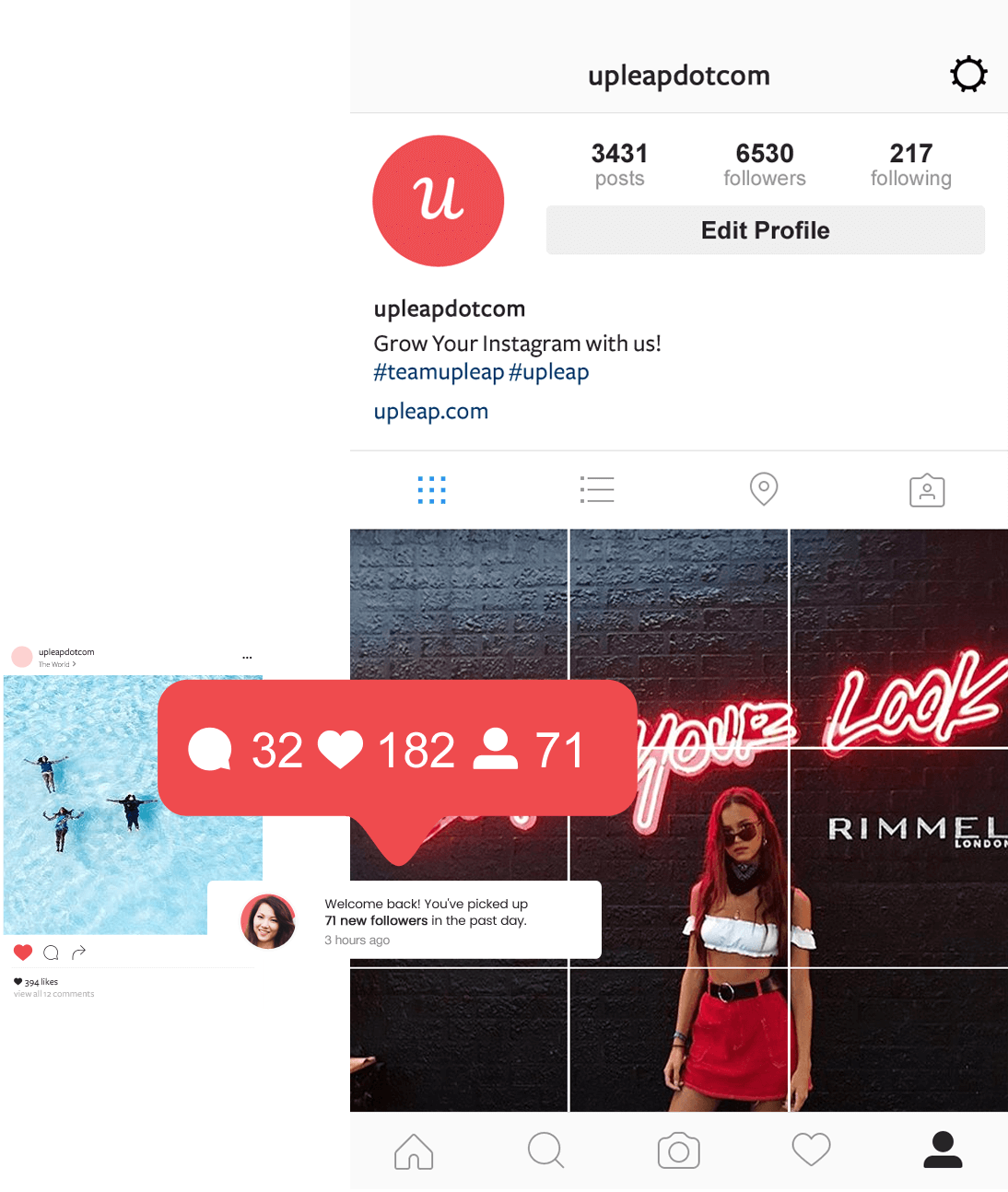 GET MORE INSTAGRAM FOLLOWERS
Upleap bloggers benefit from growing their Instagram all the time. Empower your social influence with us. All you need to think about is the content to publish - we'll do all the growing for you.
Sign Up Now
Start today! You can sign up in less than 5 minutes. As soon as you sign up, you'll have instant access to all of Upleap's Instagram growth features!
Set Your Targets
Once you join Upleap, you'll be able to set your targeting options by adding accounts and hashtags that you want to engage with.
Hashtags, Users, Grow!
Sit back, relax, and get top-quality followers that will engage with your Instagram account!
BUIILD YOUR SOCIAL INFLUENCE
Upleap makes getting followers simple
Upleap automatically interacts with targeted Instagram users on your behalf. Grow your likes, followers, comments, and social exposure.
Ready to be the best blogger on Instagram?
Start today and we will start growing your Instagram in no time.